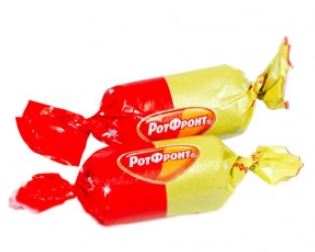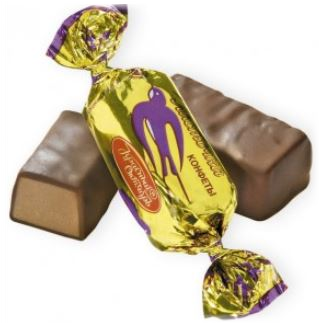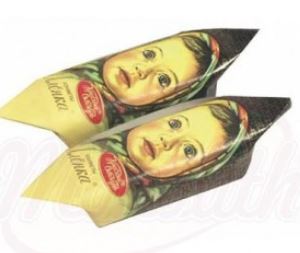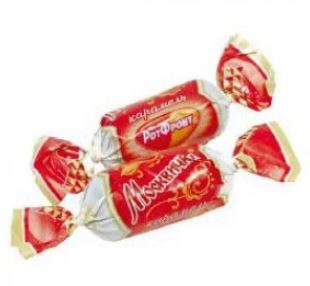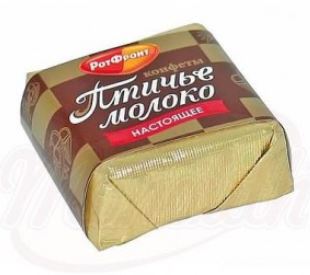 $1.90
$1.90
$1.90
$2.40
$2.40
$2.20
Price for 100 gr.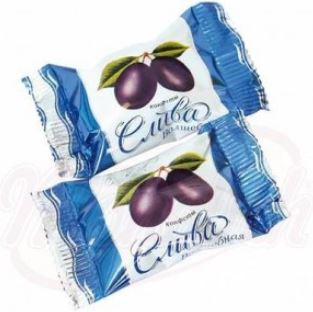 $1.90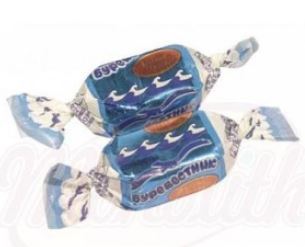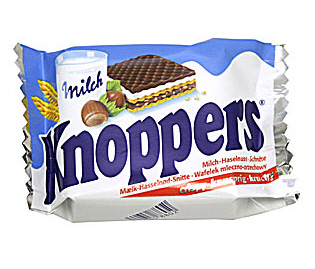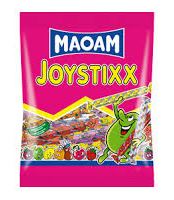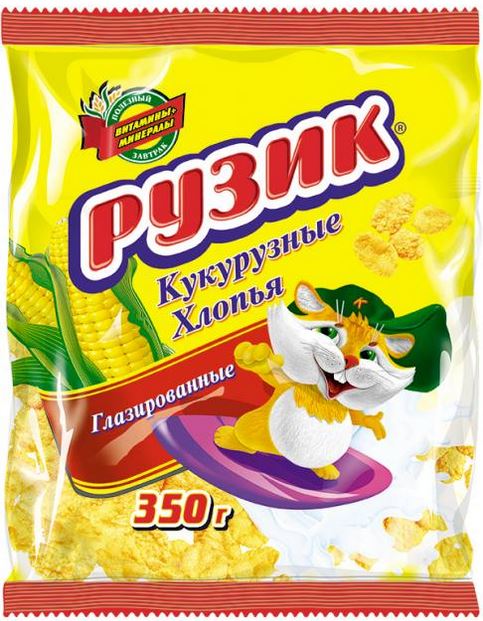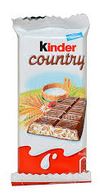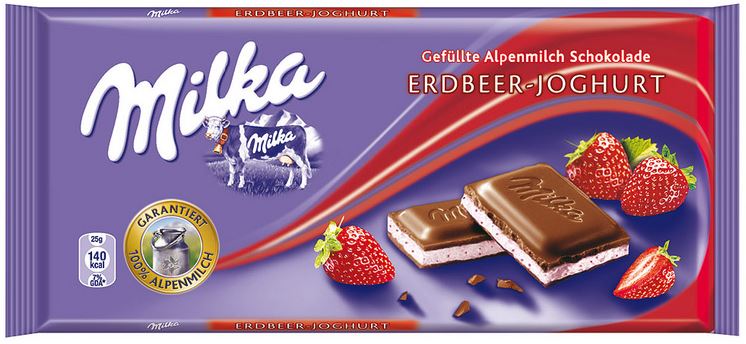 $1.90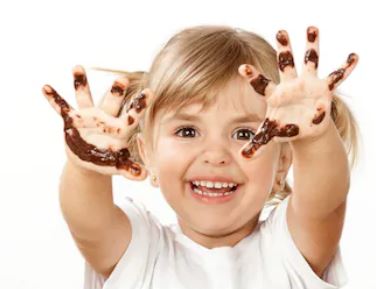 Our assortment of sweet confectionery shelfs provides you with a great opportunity to surprise your Family and Friends treated with extremely delicious sweets purchased in our store.
$4.25
$6.50
$3.95

$3.65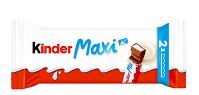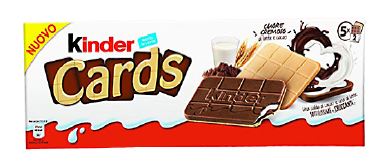 $4.25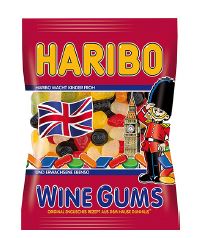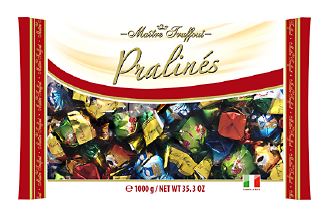 Confectionary our store offers customers more than 130 kinds of sweets . You will find in our store not only familiar to all from childhood candies and chocolates from Russia BELOCHKA , ALENKA , MISHKA KOSOLAPY, LASTOCHKA, BABAEWSKY but new products and confectionery manufacturers from Germany, Poland and Ukrainian concern ROSHEN, CRAZY BEE, LEWUSHKA, RO-KO-KO, PARIGEL, DUSHES


$1.65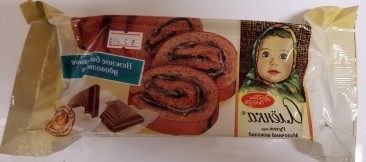 $1.75
Caramel "Moskovskaja" with halva filling.
100gr
Caramel "Sliva" with puree plum filling. 100gr.
Chocolate "Batonchik" with kakao cream filling. 100gr
Dark chokolate "Belochka" with crashed nuts filling. 100gr
Chocolate "Jughnaj noch" with dark cream filling. 100gr
Chocolate "Ptiche Moloko" with white cream filling. 100gr
Chocolate "Lastochka" with kakao cream filling. 100gr
Dark Chocolate "Alenka" with dark filling.
100gr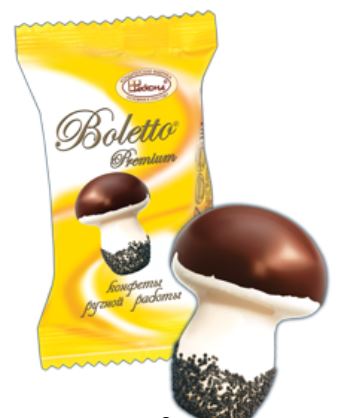 Chocolate Sweet "Boletto" with cream filling.
100gr
$2.40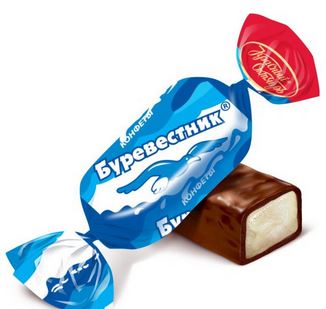 Chocolate "Burewestnik" with kakao cream filling. 100gr
$1.90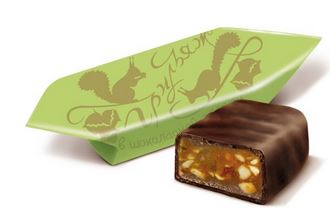 Dark Chocolate "Grilagh" with nuts filling.
100gr
$2.40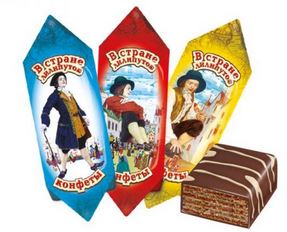 $2.40
Chocolate Sweet "Guliver" with wafer filling.
100gr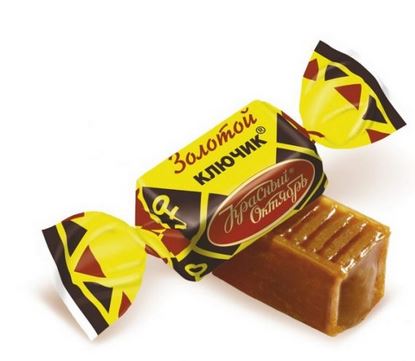 Hard Toffee Sweet "Zolotoy kljuchik" .
100gr
Hard Toffe "Iris Kis Kis" hard.
100gr
Chocolate Sweet "Leleynie" with filling.
100gr
Dark Chocolate "Kara Kum" with nuts filling.
100gr
Dark Chocolate "Krasnaja Shapochka" with wafer filling.
100gr
Caramel "Malina so slivkami".
100gr
Dark Chocolate "Maska" with kakao filling.
100gr
Pear in Chocolate "Grusha".
100gr
$1.40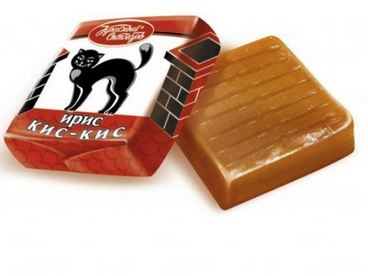 $1.40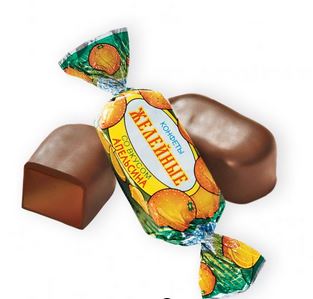 $1.90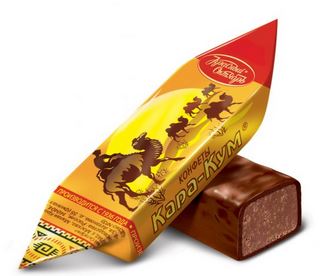 $2.40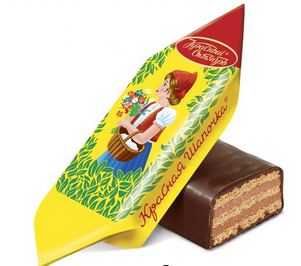 $2.40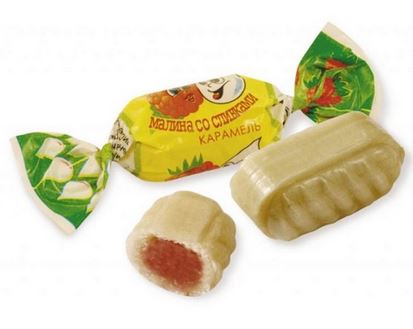 $1.40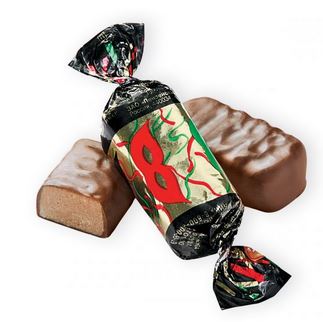 $2.40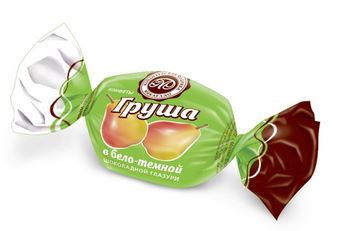 $2.40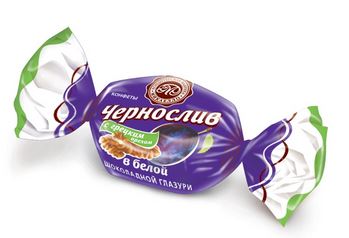 Pruns in Chocolate "Chernosliv".
100gr
$2.40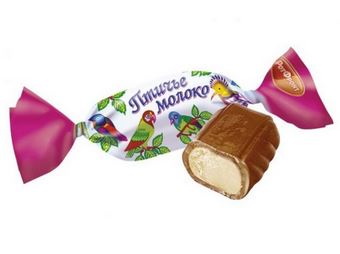 Caramel "Ptiche Moloko"with filling.
100gr
$1.90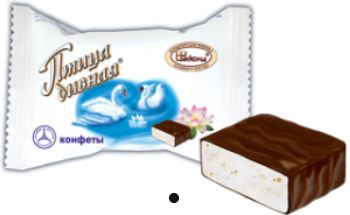 Chocolate Sweet "Ptiza divnaja" with filling.
100gr
Chocolate Sweet "Ptiza divnaja" Dessert.
100gr
$2.40
$2.40
$1.90
$1.40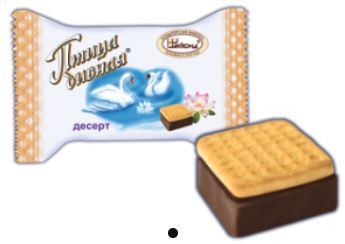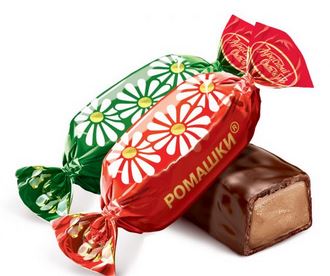 Chocolate Sweet "Romashka" whit dark filling.
100gr
Caramel Sweet "Sliva" whit filling.
100gr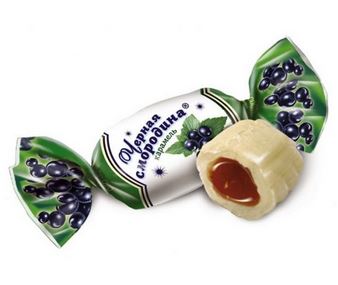 Caramel Sweet "Smorodina" whit filling.
100gr
$1.40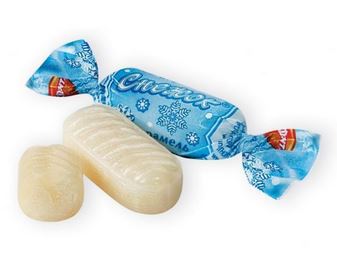 Hard Caramel "Snejok" whit filling.
100gr
$1.40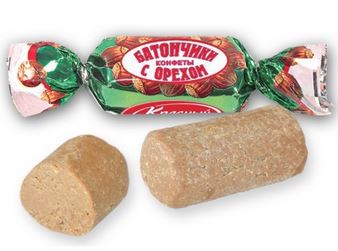 Soft Batonchik "Lesnye Orehi" Bar .
100gr
Soft Batonchik "Slivochnye" Milkbar .
100gr
$1.90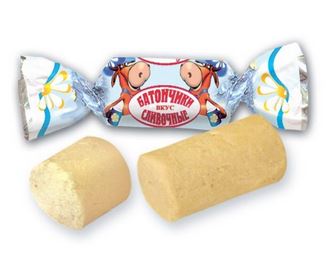 $1.90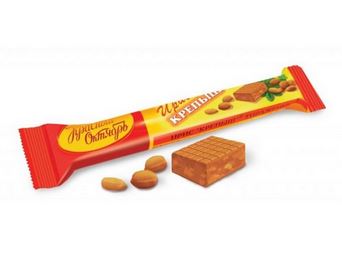 Soft Toffee Bar "Krepysh" whit nuts filling.
100gr
$1.90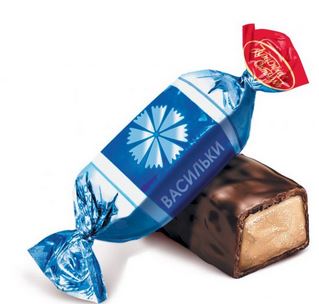 Chocolate Sweet "Vaselki" whit filling.
100gr
$1.90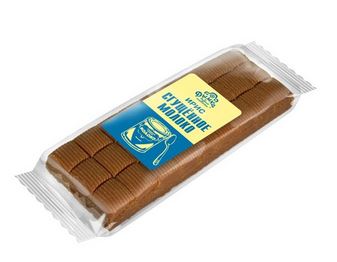 Chocolate Sweet "Coffee Cream" whit filling.
100gr
$2.40

Caramel Sweet "Coffe" whit coffe taste.
100gr
$1.40

Caramel Sweet "Grazy Bee" Soft.
100gr
Caramel Sweet "Maoam" Soft.
100gr
$1.90

$1.90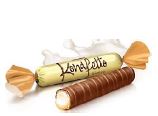 Chocolate Sweet "Konfetto" whit cream filling.
100gr
$2.20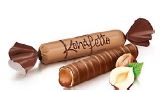 Chocolate Sweet "Konfetto" whit dark filling.
100gr
$2.20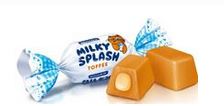 Soft Toffee "Milky Splash" whit milk filling.
100gr
$1.90

Caramel Sweet "Minis " Hard.
100gr
$1.40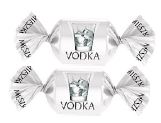 Chocolate Sweet "Vodka" whit vodka filling.
100gr
$2.40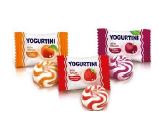 Caramel Sweet "Yogurt" Hard candy.
100gr
$1.40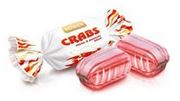 Caramel Sweet "Crabs" Hard candy.
100gr
$1.40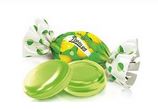 Caramel Sweet "Dushes" Hard candy.
100gr
$1.40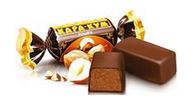 Chocolate Sweet "Kara Kum " whit dark filling.
100gr
$2.40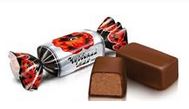 Chocolate Sweet "Krasny Mak " whit dark filling.
100gr
$2.40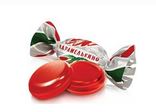 Caramel Sweet "Karamelkino" Hard candy.
100gr
$1.40

Soft Sweets "Maoam Taste" Candy .
100gr
$1.90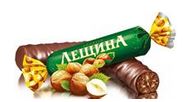 Chocolate Sweet "Leshina" whit nuts filling.
100gr
$2.20

Chocolate Sweet "Monblanc" whit nuts filling.
100gr
$2.40

Chocolate Sweet "Monblanc" whit nuts filling.
100gr
$2.40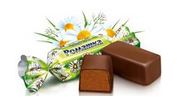 $1.90
Chocolate Sweet "Romashka" whit dark filling.
100gr
Caramel Sweet "Bim Bom" Hard candy.
100gr
$1.40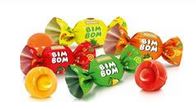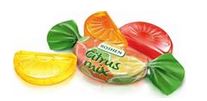 Caramel Sweet "Citrus Mix" Hard candy.
100gr
$1.40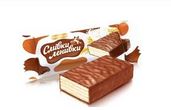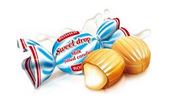 Chocolate Sweet "Slivki Lenivki" whit wafer filling.
100gr
$2.20
Caramel Sweet "Milk Drops" whit milk caramel filling.
100gr
$1.40
Chocolate Sweet Praline" Assorted whit nuts filling.
100gr
$2.40
"Kinder Cards" Chocolate Bar" whit cookies .
250gr
"Milka" Chocolate Bar Assorted whit filling.
100gr
Chocolate Bar "Kinder Maxi" whit caramel filling.
75gr
$8.50
$2.50
$1.65
Caramel Sweet "Fine Drops" Hard candy. Assorted
100gr
Chocolate Bar "Kinder Country" .
35gr
"Knoppers" Wafer Bar" whit filling .
65gr
Chocolate Bar "Slivochny" whit caramel .
100gr
Chocolate Bar "Rulet Alenka" whit cocolate filling.
75gr
"Rusik" whit caramel filling.
75gr
Jelly Sweet "Haribo" whit assorted filling.
250gr
"Maoam Josixx" whit assorted filling.
300gr
$3.85